This vagabond looked so sad,

just had to ask:
Would you play the guitar for me?
- I can't play the guitar.
Then could you show me the way to the station?
- No idea.
My shoes could use some shining.
- So what?
Uhm... Are you a poet?
- No.
Do you sing?
- No.
Dance?
- No.
You smell.
- That's right.
Do you already have a warm meal and bed?
- Yep. And I've got my stuff.
I see.
- Good stuff.
Right.
- Wanna buy?
Me?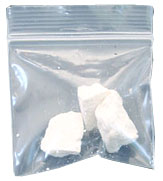 - Yeah, why not? A gram of white for 20 euros.
Well I...
- It's good stuff. Just ask him.
Is it?
- Yeah. Good stuff.
Nice?
- Nice yeah.
Well alright. I'll have a small bag of white. Here you go. 20 euros. And thank you. I didn't have this one yet. I used to be a bit of a collector. Lately I just have it black, but you make it sound so nice. So where can I get some coffee?